Taking back control of my hair.
Welcome to Ôtentik – the leading brand that allows black and mixed race individuals to take care of their natural hair with very high quality products.
We are proud of our basic lineup made of five distinct hair products, along with a growth serum and a dietary supplement, all crafted from natural ingredients.
Our products ensure the health, strength, beauty and regrowth of your hair. 
To complement the process and maximize results, we also offer accessories designed to assist you on your hair care journey.
Feel Beautiful and Confident
Our Montreal-based company was founded by a black woman who had difficult hair experiences due to the unique texture of her hair and the lack of knowledge about how to enhance its beauty without pain.
We understand the challenges that black and mixed race people can have; which is why our mission is to educate and help them in beautifying their natural hair.
We pride ourselves on our educational approach because we know that it will help you understand and take care of your natural hair in a healthy and effective way.
On our website, you will discover a comprehensive range of resources to fulfill your needs, including tips and tricks on styling your hair in a beautiful manner.
If you are looking for superior quality of natural hair products that will enhance your beauty and boost your confidence, Ôtentik is your ultimate solution.
Become an Independent Hair Care Consultant
As a hair care consultant, you will have the opportunity to promote our high-quality natural hair products, while helping black and mixed race individuals in bringing out the beauty and uniqueness of their natural hair.
Shop for our products with an independent hair consultant
Our consultants are trained to provide you with local guidance on the use of our products, to help you take care of your natural hair in a healthy and effective way.
Finding an independent hair care consultant is very easy with Ôtentik.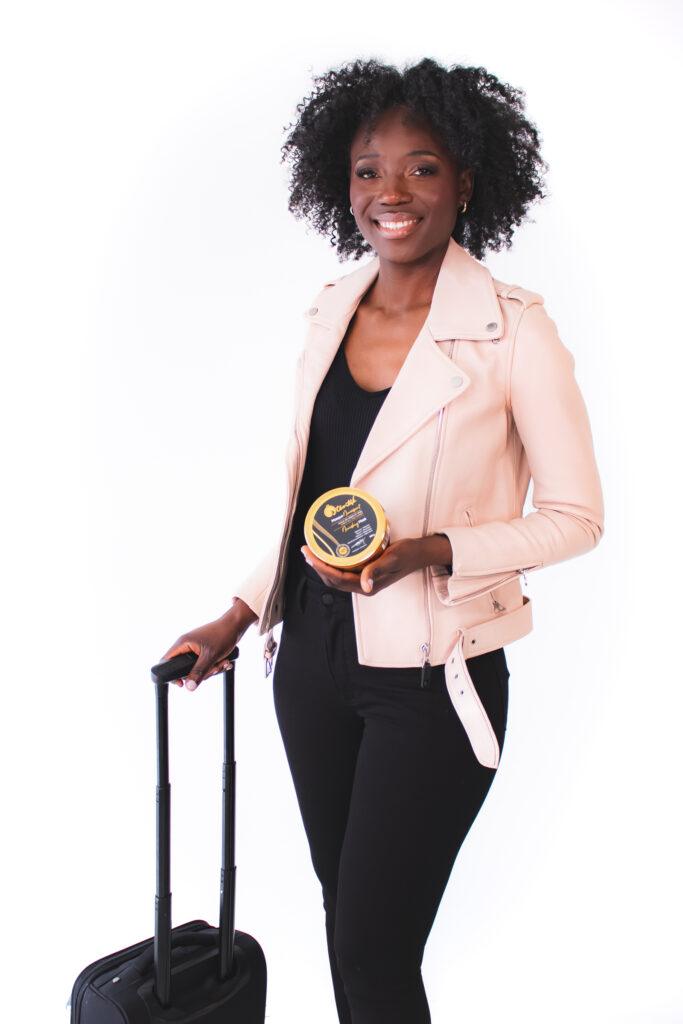 « Ôtentik has given me the freedom to live my femininity to the full with MY hair! Health, beauty, softness, shine and length are now the words that define my hair. Thanks to its versatility, I exude an inexplicable charisma on a daily basis. That's the power of authenticity. »
« For me, Ôtentik represents HOPE. For a woman like me with severe traction alopecia, who had lost almost all her hair and was no longer able to wear it, the pain I felt was inexplicable and unbearable. Today, Ôtentik has enabled me to re-establish a very intimate relationship with my hair, and I've regained my self-esteem. my self-esteem. Thank you Ôtentik »
« Ôtentik allowed me to reconnect with myself. I was addicted to wigs and didn't realize the damage they were doing to my hair. my hair. I rediscovered the freedom to be me, to be authentic and to wear my hair proudly. The Ôtentik products have brought my previously dull hair back to life. My hair is silkier and, above all, much more malleable. My gratitude is at an all-time high. I really enjoy taking care of my hair. As far as I'm concerned, "Ôtentik once, Ôtentik always! »
« I started using Ôtentik products with "sick" hair: weak, constantly dry, with no volume and very little growth. Since my treatments, my hair my hair is stronger, softer, always moisturized and, above all, easy to manage. Taking care of my hair is no longer a pain or a burden for me, but rather a pleasure, because Ôtentik gives me the results I want after every treatment, and I'm completely satisfied. »